March 25th, 2008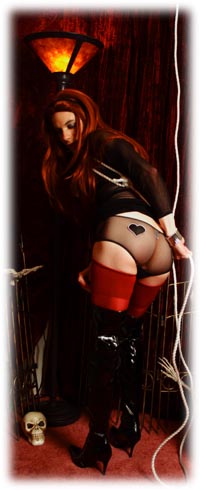 Have you ever met a sexy t-girl vampire?

No? They are rumored to be the most dangerous of the vampire breeds, beautiful and seductive with an uncanny ability to know exactly how to drive a man wild, how to fulfill your deepest desires and darkest dreams . . .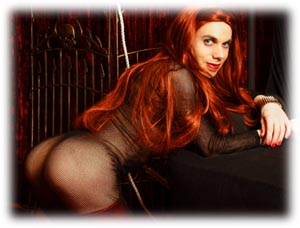 . . . and then after bringing you to the peak of climax and sucking you dry . . . these crossdressing vampire vixens reveal their long sharp teeth still glistening with your cum, and the long hard cocks they've been hiding in their panties!

But don't worry, I wouldn't pound that tender little ass of yours with my throbbing cock. Would I? I'm a *good* tgirl vampire 0:)
That's right, all I want is a big mouthful of your sticky cum. I'll do anything you ask, just promise to cum in my mouth, ok? I'll keep my cock tucked safely in my panties, now just follow me up to my room . . . Oh don't mind that skull – he just refused to cum in my mouth

Hope you enjoyed that little story . . . because I sure enjoyed being a goth crossdresser this week. I even had little fangs

But you'll have to join The Crossdresser .com if you want to see those!